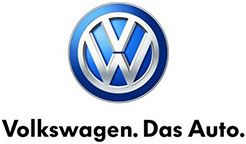 Drivers Wanted.
Relieves Gas Pains.
Think Small.
It's not a car, it's a Volkswagen.
Das Auto.
If only everything in life was as reliable as a Volkswagen.
For the love of the car.
Small wonder.
If gas pain persists, try Volkswagen.
Volkswagen Golf. One of the greatest pleasures you can have. ( Volkswagen Golf car )
Volkswagen GTI. For boys who were always men. ( Volkswagen GTI )
Volkswagen Polo. Built to protect. ( Volkswagen Polo automobiles )
Think Small. ( Volkswagen Beetle )
Volkswagen, shortened to VW, is a German automaker founded on 28 May 1937 by the German Labour Front under Adolf Hitler and headquartered in Wolfsburg.