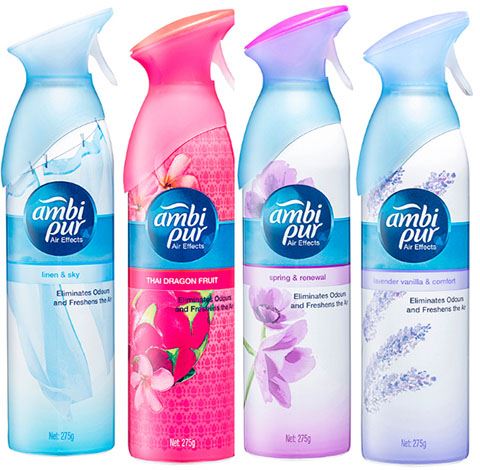 Ambi Pur. Breathe happy.
Pure inspiration.
Fragrance your imagination.
Ambi Pur Car Air Freshener
You'll never want to leave your car.
Real perfume for your car.
Ambi Pur Mini Fresh
Freshness where it's never gone before.
Ambi Pur is a brand of air freshener products available in the United States, Europe, Asia and Oceania.