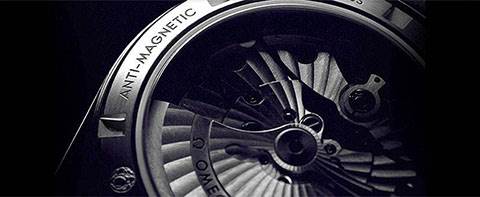 Epos
Artistry in watchmaking
Ball
Accuracy under adverse conditions
MIIK
American Craftsmanship & Swiss Accuracy
Bering
Inspired by arctic beauty
Louann
Handmade precious watches
Sekonda
A lot more watch for your money
Titan Watches
What's Your Style
TAG Heuer
1. What are you made of?
2. Success. It's a mind game
3. Don't crack under pressure

Patek Philippe
Patek Philippe. Begin your own tradition
Maxima
Because times are changing
Voltime
Voltime. You will never be the same.
IWC Watches
IWC. Since 1868. And for as long as there are men.
Ebel
Ebel. The architects of time
Swatch
1. Time is what you make of it
2. Fashion that ticks
3. You have a second home, why not a second watch?
Jaeger LeCoultre Watches
Have You Ever Worn A Real Watch
Zenith Watches
Powered For Brilliance
Franck Muller Watches
Master of Complications
Rolex Watches
A Crown For Every Achievement
Pulsar Watches
Where substance meets style.
Casio Watches
Casio. Technology for life.
Timex Watches
Timex. Life is ticking
Audemars Piguet
To Break The Rules, You Must First Master Them
Breitling
Breitling. Instruments for professionals
Longines
Longines. Elegance is an Attitude
Concord
Concord. Style Defined
Rado
Time changes everything. Except a Rado
Bulova Watch
Time Flies. Bulova Soars.
Citizen watch
1. Citizen. Beyond precision
2. Better Starts Now
Hublot Watches
See What People Will Do For A Hublot
Panerai watches
Panerai. Where ideas come to life.
Seiko
Seiko. It's your watch that tells most about who you are
Omega watch
1. The link between the past and the future
2. Significant Moments
3. The Watch The World Has Learned To Trust
4. Omega. The right time for life
Caravelle
Caravelle. Great watch. Great price.
Cartier Watches
The art of being unique
Wittnauer
Passionate about elegance.
Ingersoll Pocket Watches
The Watch that Made the Dollar Famous.