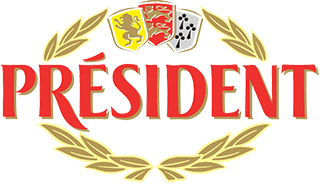 Perfectly paired with life.
Leave your friends speechless. ( President Brie cheese )
Irresistibly sweet & nutty. ( President Emmental cheese )
Président is a French dairy brand owned by the Laval based Lactalis company. It is used for butter and for a range of industrially produced versions of traditional cheeses.