Nabob (coffee) – Better beans, better coffee
Telus – The future is friendly
Molson Canadian – It Starts Here.
J.P. Wiser's Whisky – Quality is something you just can't rush.
Greco Pizza Restaurant – three ten, thirty thirty
Canadian Tire – You got this.
Air Canada – Fly The Flag
Fryer's – Quality You Can Trust.
Dan-D Foods – Fine Foods of the Earth
Canadian Club – ​No ordinary Whisky.
Export (cigarette) – Be different.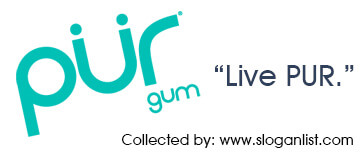 PÜR Gum – Live PUR.
Red Rose Tea – Red Rose Tea is good tea.
Kal Tire – You'll like us for more than our tires
AbeBooks – Looking for used, rare or out-of-print books?
Zellers – Everything from A to Z.
Gray Tools – The highest standard. Yours.