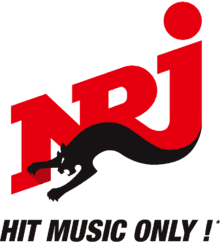 NRJ je vous remercie, qui de droit !
NRJ va, tout va !
La radio stéréotonique
Le plaisir avant tout
La plus belle radio
La musique est une force
Hit Music Only ! ( Que du hit sur NRJ ! )
NRJ is a private French radio station created by Jean-Paul Baudecroux and Max Guazzini in June 1981, Today radio belongs to the NRJ Group and is the founding station of NRJ International.