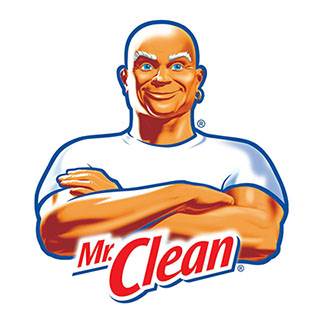 There's no clean like Mr. Clean.
The strength of Mr. Clean in five fresh scents.
Mr. Clean will clean your whole house and everything that's in it.
Mr. Clean leaves a sheen where you clean.
Mr. Clean gets rid of dirt and grime and grease in just a minute.
Mr. Clean is a brand name and mascot fully owned by Procter & Gamble, used as an all-purpose cleaner and melamine foam cleaner.