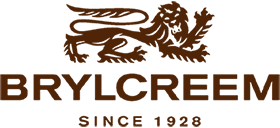 A little dab'll do ya!
Grooms without gumming.
They'll love the natural look it gives your hair.
They'll love to run their fingers through your hair.
A little dab of Brylcreem on your hair gives you the Brylcreem bounce.
Brylcreem is a British brand of hair styling products for men.