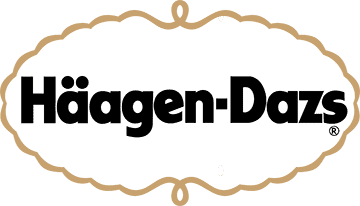 Haagen Dazs. Made like no other.
Every spoonful brings you closer.
The longer lasting pleasure.
Let your tongue travel.
Fall deeply in Haagen Dazs.
the source for pure pleasure.
Made for movies. ( Haagen-Dazs ice cream tubs )
Häagen-Dazs is an American ice cream brand, established by Reuben and Rose Mattus in the Bronx, New York, in 1961.