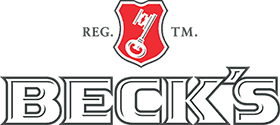 Serious beer.
Life is what you choose.
This is your key. This is your beer.
Life beckons and you're holding the key.
Brewed in Germany. Drunk all over the world.
Only ever four steps - Barley-Water-Hops-Yeast.
Beck's. Life Beckons. ( USA campaign )
Life Beckons. Choose wisely. ( Australian campaign )
Unmistakable German Craftsmanship. ( Great Britain campaign )
Beck's Vier
Different by choice.
Beck's quality. Vier percent.
Beck's Brewery, also known as Brauerei Beck & Co., is a brewery in the northern German city of Bremen.