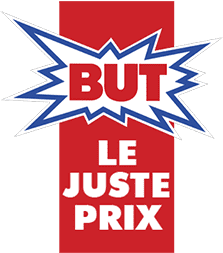 BUT is us! - But, c'est NOUS !
You're comfortable at BUT. - Vous êtes bien chez BUT.
Everyone meets at BUT. - On s'y retrouve tous!
Choose well, choose BUT. - Choisissez bien, choisissez BUT.
The right price. - Le juste prix.
BUT is a French brand of retail stores specialized in home goods, including furniture, large and small appliances, and consumer electronics.