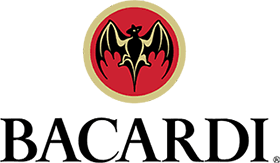 You in?
Sapphire Inspired.
Live like you mean it.
Pour something priceless.
You know when it's Bacardi.
0 Carbs. 0 Sugar. 66 Calories.
Welcome to the Latin Quarter.
Thirsty for life? Drink Responsibly.
They get the job done. ( Bacardi & Cola advertisement )
Bacardi Limon
Inviting.
Mischievous. Mixable. Magical.
Bacardi O
Explore the flavour.
Drinks with attitude.
Bacardi Limited is the largest privately held, family-owned spirits company in the world.