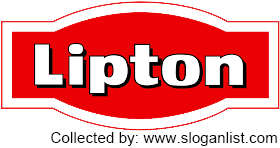 Be more tea.
The brisk tea.
Drink positive.
Lipton. Tea can do that.
Drink better - live better.
Don't knock it 'til you've tried it!
Direct from the tea gardens to the teapot.
Lipton's gets into more hot water than anything.
Lipton White Tea
The rarest of China's rare teas.
Lipton is a British brand of tea, owned by Unilever.