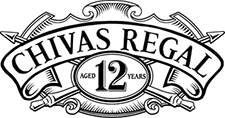 A legend reborn.
If not now, when?
This is Chivas Life.
Success is a Blend
Why settle for Champagne?
Every taste a new experience.
The Chivas Regal of Scotches.
Drinking less? Then drink better!
Nothing is quite as good as good taste.
12-years old - Scotland's prince of whiskies.
The most carefully poured Scotch in the world.
The best things in life aren't free. Just duty free.
Chivas Regal is a blended Scotch whisky produced by Chivas Brothers, which is part of Pernod Ricard.