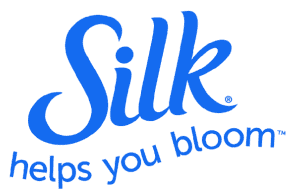 Helps you bloom
Protein for your temple. Calcium for your temple.
Your body is a temple. Even if you do let in cupcakes once in a while.
Silk Soymilk (US)
Rise and shine.
Take a sip forward.
Silk helps you bloom.
Get your soy with Silk. Uncarton the energy.
Silk is an American brand of dairy-substitute products (including soy milk, soy yogurt, almond milk, almond yogurt, cashew milk, coconut milk, oat milk,and other dairy-alternative products).