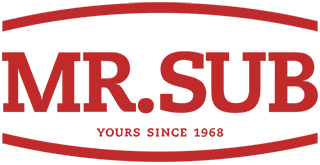 Lub my Sub.
Fresh thinking is what we are.
Taste a Canadian Tradition.
It's not a sandwich it's a Sub.
There's always something good going down at Mr. Sub.
Oh Canada, Oh Mr. Sub.
Yours Since 1968.
Mr. Sub (stylized MR.SUB), originally called Mr.Submarine before the 1990s, is a Canadian chain of over 200 submarine sandwich shops.