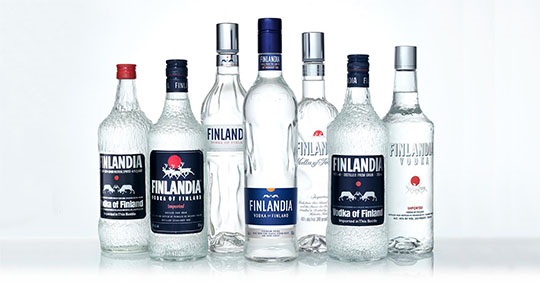 To the life less ordinary.
Vodka from a Purer Place.
In a past life I was pure, glacial spring water.
Finlandia. Vodka From the Top of the World.
The world's finest vodka. Over ice.
Finlandia Vodka for vodka lovers.
Vodka for vodka drinkers.
The vodka for vodka purists.
There are vodkas for orange juice lovers and tomato juice lovers. Now a vodka for vodka lovers.
Finlandia is a vodka produced in Finland from Finnish-grown six-row barley and glacial spring water.