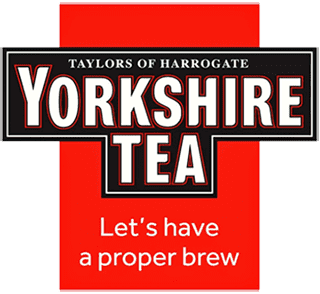 Try it. You'll see.
It's got to be Yorkshire.
Let's have a proper brew.
All the best from Yorkshire.
Where everything's done proper.
From Yorkshire. Where teatime's important.
Our family of teas blended to suit your water. ( Yorkshire Tea for Hard Water )
Yorkshire Tea is a black tea blend produced by The Bettys & Taylors Group.