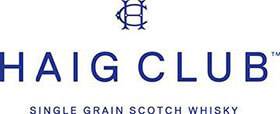 The oldest name in Scotch whisky.
No finer whisky goes into any bottle.
Don't be vague. The dark bottles Haig.
Don't be vague. It's always been Haig.
Britain's largest selling Scotch whisky.
The oldest Scotch whisky distillers in the world.
Haig is a brand of Scotch whisky, originally manufactured by John Haig & Co Ltd.