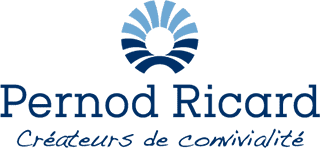 The French way.
Social chemistry.
The aperitif of France.
In Paris you drop the 'd'.
Fresh, French & different.
For a change just add a dash of water.
Pernod Ricard is a French company best known for its anise-flavoured pastis apéritifs Pernod Anise and Ricard Pastis (often referred to simply as Pernod or Ricard).