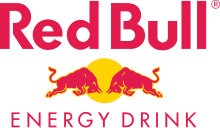 It Gives You Wiiiings!
Red Bull gives you wings.
No Red Bull, no wings
Vitalizes body and mind.
The secret to finish early
Wings when you need them
Full of wings free of sugar
Minds like pencils work better when sharp
No sugar same energy
Tastes like a coke hits you like a bull
Wings for your summer
Drink it till you wing it
Red Bull is an energy drink sold by Red Bull GmbH, an Austrian company created in 1987.