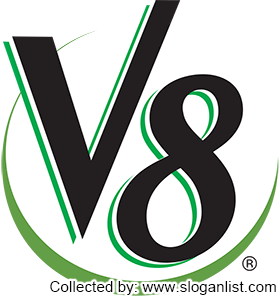 It Might Just Make You Feel Better.
Drink Your Vegetables.
V8. Drink smarter.
Veggie juice that's full of "vrooom".
WOW, I could have had a V8!
V8 Vegetable Juice, sometimes just called V8, is a trademarked name for a number of beverage products sold worldwide that are made from eight vegetables, or a mixture of vegetables and fruits.