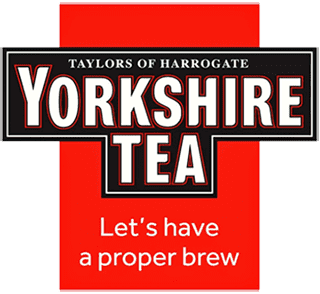 Let's have a proper brew.
From Yorkshire. Where teatime's important.
Try it. You'll see.
It's got to be Yorkshire.
Where everything's done proper.
All the best from Yorkshire.
Our family of teas blended to suit your water. ( Yorkshire Tea for Hard Water )
Yorkshire Tea is a black tea blend produced by The Bettys & Taylors Group.