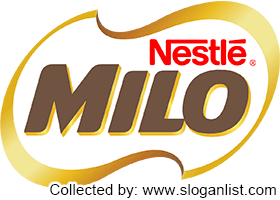 MILO Everyday!
Go and go and go with Milo.
I need my Milo Today.
Milo gives you the energy, you set the goal.
Milo (stylized as MILO) is chocolate and malt powder that is mixed with hot water and milk to produce a beverage popular mainly in Oceania, South America, South-east Asia and certain parts of Africa.