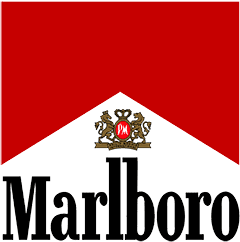 Mild As May.
Come to Flavour…
Come to Marlboro Country.
Come to where the flavor is.
Top your day with Marlboro!
You get a lot to like with a Marlboro.
Marlboro is an American brand of cigarettes, currently owned and manufactured by Philip Morris USA (a branch of Altria) within the United States, and by Philip Morris International (now separate from Altria) outside the United States.