Baker's Dozen Donuts – Not Just Donuts...
Lollicup Coffee & Tea – Add a Little Fun, Mix a Little Flavor
Starbucks – Customize Your Cup.
Dunkin' Donuts – Loosen up a little.
Tim Hortons – Always fresh.
Krispy Kreme – Happy All Around.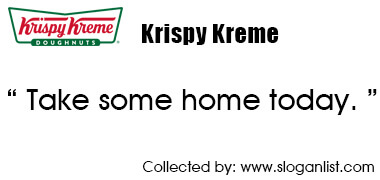 Caribou Coffee – Stay awake for it
A Twosome Place – A cup of coffee, TWO of us
Tchibo – Passionate about coffee.